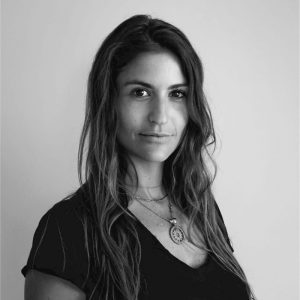 Vala Capital has appointed Lian Michelson, a successful entrepreneur and experienced angel investor, as investment director for its EIS portfolios.
Lian has more than a decade of experience of early stage investing, supporting founding teams with business development, strategy and fundraising. In 2012, she founded Then and Now, an online marketplace that represents over 500 worldwide clothing brands. Lian started her career as a fixed income trader for Morgan Stanley and joins Vala from US-based Conscience VC, where she was a venture partner.
Commenting on Lian's appointment, Dylan Jones, Group Managing Director, Vala Capital, says: "These are exciting times at Vala as we continue to increase our focus on sustainable investment. Lian brings a wealth of experience to our management team – combining the investment management acumen and, crucially, the entrepreneurial sensibilities at the core of our approach."
The appointment comes as Vala launches a new tranche for its Sustainable Growth EIS portfolio – targeting small companies focused on sustainable solutions. It plans to raise £20m over the next two years for the EIS and is aiming to raise up to £2m in its latest round, which closes at the end of this month. The fund is targeting full deployment of investors' capital before 5th April 2022.
The Sustainable Growth portfolio is run by a team of highly successful entrepreneurs and investors, including Vala's founder Jasper Smith, with proven track records of delivering strong returns for shareholders. The team is targeting a 2.5x return after fees, over a five-to-seven-year time horizon and is supported by sustainability advisers, The Sustainability Group.
The EIS will consist of up to 10 companies and focuses on three themes: 
technology for planetary health: technologies mitigating climate change 
consumption and commerce: food, packaging and the circular economy
access to social needs: health, education and water
The minimum investment is £20,000 and eligible investors are expected to be able to carry back tax reliefs to the previous tax year. The initial fee for direct investors is 2.5%, with an annual management charge of 1.5%. A performance fee of 20% is payable on profitable exits in excess of 110% of the acquisition costs.